Poplar Springs Tract 3
Property Id: RT15.3
State: Georgia
Type: Rome
Price: $99,900
Acreage: 16.95 acres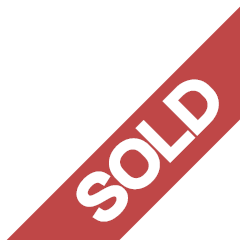 Call our Georgia Agent to book your Poplar Springs Tract 3 tour today -  [ifso id="4797"]
Poplar Springs Tract 3 is 16.95 acres of natural Georgia beauty. Build your cabin, start a mini farm, spend your days or weekends on the ATV trails or simply enjoy the creekside tranquility. Taliaferro Creek runs through the property, attracting plenty of wildlife including turkey and whitetail deer. This property has gently rolling topography and is surrounded by family farms, pastures, and timberland, making it a peaceful, rural place to escape to for years to come. This tract is located in Lyerly, GA, a quiet mountain town situated about 1.5 hours from Atlanta and 1hr from Chattanooga. Although secluded, the property is only a short drive from Rome GA, home to Berry College, where you will find hospitals, shopping and dining. The area around this property is not only quiet and beautiful but offers even more recreational opportunities. Just 1500 feet or so from the edge of the property lies thousands of acres of Chattahoochee National Forest. Head over to the Taylor Ridge Highpoint Trail and hike up the 1590 ft elevation to the observation tower.
James H. "Sloppy" Floyd State Park
is less than a 10-minute drive from Poplar Springs as well and has multiple lakes to cast your line. With this tract being less than 30 minutes to downtown Rome, the location is hard to beat! Additional acreage is available.
Call our Georgia Agent to book your Poplar Springs Tract 3 tour today -  [ifso id="4797"]
For More Information Fill Out the Form Below
Can't Find What You're Looking For?
Let Us Help You Find Your Dream Piece of Property Today! Give us a call [ifso id="4797"] or click the button below to fill out the form and we'll be in touch.