Bug Out Creek
Property Id: CT25
State: Alabama
Type: Cullman
Price: $72,000
Acreage: 40 acres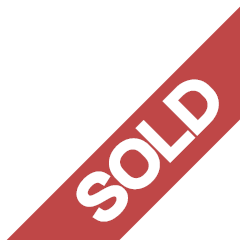 Call our Alabama Agent to book your Bug Out Creek tour today -  [ifso id="4797"]
Are you ready to give up that hunting lease with several other members? Do you want to have your own property to enjoy with just you and the family? Then look no further than "Bug Out". This tract is a great example of off grid hunting land at its best, and is even at a very reasonable price. Firstly, the reason we call this tract "Bug Out" is because it's off grid, unrestricted, and very secluded. This property is surrounded by timberland on all sides. Also, if you were to put in a little work in creating some
food plots,
you would have a habitat that pull in all sorts of wildlife on to your own 40 acres. Another stunning feature is Blevens Creek that runs through the property. The creek provides excellent spots to view the large Whitetail bucks and tons of turkey that are on the property. The tract has good natural timber and some pine plantation. Only about 30 minutes from
Cullman
, you can hunt on Bug Out Creek every day, before or after work. This tract does not have legal access. This parcel is being sold "As Is, Where Is". It will be the buyer's responsibility to obtain an easement. Prospective Buyers are not authorized to cross a neighbor without permission. If you have any question regarding buying property with no legal easement, please contact a qualified real estate attorney.
Call our Alabama Agent to book your Bug Out Creek tour today -  [ifso id="4797"]
For More Information Fill Out the Form Below
Can't Find What You're Looking For?
Let Us Help You Find Your Dream Piece of Property Today! Give us a call [ifso id="4797"] or click the button below to fill out the form and we'll be in touch.